Pros and Cons For Floor To Ceiling Windows
authenticwindow_admin
29 Jun, 2021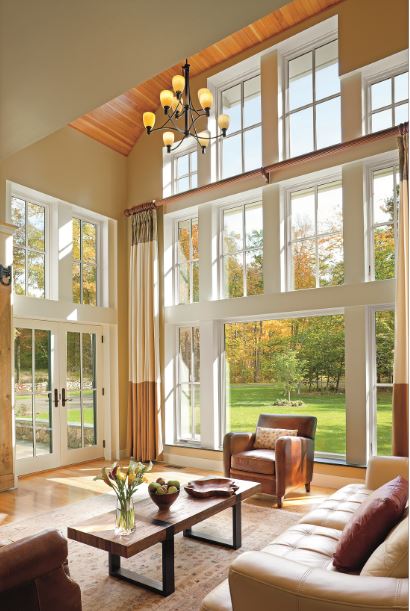 The advent of modern architecture begun by the Bauhaus movement in the 1930s was also the birth of floor to ceiling windows. Architects seeking to create an entirely new definition of space used glass in place of traditional walls, and the results were exciting and bold – rooms flooded with brilliant daylight, uninterrupted panoramic views, and a sense of boundlessness and freedom.
Today, as the pendulum of architectural fashion swings back towards a more modern feel, many homeowners, builders and architects are considering floor to ceiling windows once again.
Benefits of Floor to Ceiling Windows
There is no denying the dramatic impact this design element can make to a home. Provided the windows are installed in a location with the best scenery, you gain a strong connection with the outdoors. An incredible amount of natural light floods the room during the day, reducing the need to use electricity for artificial light. Solid walls confine a room making it feel smaller. Nothing can make a room appear larger than floor to ceiling windows. Opening up a room with these large windows provides a location of peace and serenity to unwind and relax.
Factors to Consider
Although these windows will provide stunning views, the element of privacy is compromised. Again, consider where you place these windows and installing large, after-market shades or drapes. As with any window, more glass means more glass to keep clean so floor to ceiling windows require more square footage of glass to maintain. Consider your budget, and realize there are options available for over-sized windows.
Floor to Window Ceiling Options
Direct Glaze Fixed Windows. These fixed, solid panes of glass will provide the greatest "wall of glass" appearance. These large expanses of glass can provide an infinity effect, similar to popular infinity pools and will truly give a sense of being connected with the outdoors. As these windows are inoperable, you will not be able to open these at all for ventilation, but the views are astounding.
Wall of Windows. Advancements in technology have resulted in large windows with very narrow frames for maximum glass and large views. You can fill a wall with a collection of casement, awning and picture windows for beautiful views. Plus, you can open some or all of the windows when you desire ventilation. AWD Authentic Window Design offers casement windows up to 9 feet tall, and venting picture windows.
Scenic Doors. If the floor to ceiling glass you want is on the ground floor or leads to an elevated deck, consider oversized glass doors. AWD offers the Marvin Lift and Slide sliding glass door with heights up to 12 feet and units that can span up to 47 feet. These doors provide the floor to ceiling window effect, can be opened for traffic or an unobstructed view and are highly energy efficient.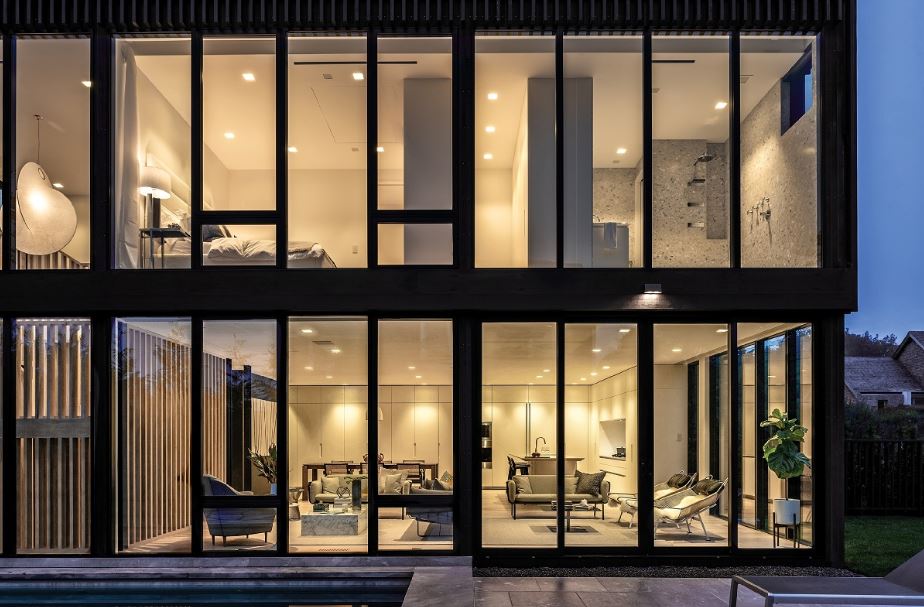 In the early 20th century, some drawbacks of floor-to-ceiling windows were compromised energy efficiency and a lack of ventilation. The innovators at Marvin Windows and Doors have several solutions to these "cons." And finally, any room with a large glass area, especially facing South or West, can be prone to temperature swings. But thanks to Marvin's wide variety of energy efficiency features, including low E glass, tripane windows and much more, you can enjoy comfort and tame energy bills.
Floor to Ceiling Windows from AWD
AWD Authentic Window Design supplies and installs a wide variety of large windows and doors that can give you the floor to ceiling window design you want. Speak with one of our experts for a no-obligation consultation to discuss your options. Plus, our work is backed by an industry leading Lifetime Installation Warranty.
Leave a Reply
You must be logged in to post a comment.