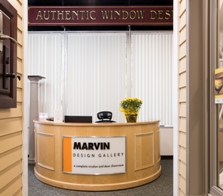 Welcome to Authentic Window Design
After decades as window and door specialists, Authentic Window Design is a Lavitt Group Company committed to providing each customer with the best experience possible. Work with us and you'll discover we deliver on that commitment every day. Take a moment to learn more.
The Keys to Success
AWD was established in 1996, offering the right products for impressive and long lasting results and doing the kind of quality work that would make the business grow by word of mouth. AWD Authentic Window Design specializes in installing and selling the best window solutions for each customer's unique project. Styles, design options and budgets vary from one project to the next. For that reason, AWD has built a reputation of finding not only the right window for homeowners, but backing it with a Lifetime Installation Warranty. Our team of friendly, knowledgeable and supportive window experts will take the time to understand your needs and answer any questions you have so you can make the decision that is best for you.
The AWD Process
Once you have decided you need new windows, whether it is for replacement or a remodel, schedule a no-obligation consultation with a dedicated project manager. Our expert will take accurate measurements, explain the installation process, discuss window styles and designs with you and provide a proposal for your review.
Custom Window Replacement and Installation
We assure a perfect window solution by offering custom made windows. Sure, an opening can be made to fit a window, but it's far better when the window is made to fit the opening. When a window fits within the opening it's made for, it forms a snug seal that keeps out drafts. No amount of tricks, caulking and carpentry can truly make up for an ill-fitting window. Risks of a poor window fit include water infiltration, a serious matter that can damage the walls and load bearing parts of your home. The result is foggy views and compromised energy efficiency. Customized windows avoid this problem, fitting correctly in the opening and maintaining their ability to operate over time. We guarantee our work.
Lifetime Installation Warranty
You can choose the best windows and doors, but if the installation isn't done properly, you may encounter problems. All AWD installers are Marvin authorized and train continuously – up to 800 hours/year cumulatively. We're so dedicated to ensuring your windows and doors perform as expected we back our work with a Lifetime Installation Warranty. In addition, we're licensed, insured and EPA Lead-Safe certified.
Built on Buzz
There is only one way to build a business on word of mouth – run your business ethically and do a spectacular job. AWD was built on buzz from happy homeowners. Customers were consistently delighted with their windows and doors, either returning for a second project or referring their friends and family. Our care and attention to detail ensures we regularly enjoy long-term relationships with our customers.
Marvin Design Gallery
In February of 2005, AWD attained the status of Marvin Design Gallery. To earn this prestigious distinction, a company must be an expert in both products and installation. Marvin Design Galleries offer an extraordinary showroom where customers can experience the quality of Marvin products firsthand. It's a place for homeowners, contractors, and builders. See photos of our showroom.