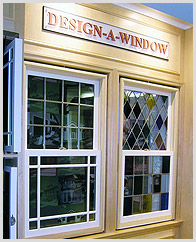 Welcome Architects, Builders and Designers!
AWD welcomes trade professional with these important guarantees:
Expertise that makes windows and doors easy from design to completion
The best value in the industry – Marvin Windows and Doors
An extraordinary showroom experience
Services to keep windows off your to-do list
Discover the advantages of partnering with Authentic Window Design.
Put Our Experience to Work for You
Authentic Window Design has knowledgeable consultants with over 60 years of combined experience providing window solutions …and we continue to train for hundreds of hours every year! Our knowledge and commitment to the success of your project provides solutions to overcome the performance, historical, and architectural challenges you may encounter so you can focus on the rest of your project.
Your Questions Answered by Fenestration Experts
Speak with our team about window and door solutions from EuroLine, TruStile, Upstate Door and Marvin. We offer a selection of brands to meet the unique needs of your projects, and we are also the Tri-State's exclusive Marvin Design Gallery.
Our Showroom Is Your Showroom
Authentic Window Design's showroom will wow your customers with architecturally designed displays, made with the same materials, colors, and details as the area's finest homes. Invite your customers, spread out your plans, and our consultants will partner with you to help your customers see, touch and feel the limitless possibilities AWD offers. See photos of our showroom.
Our Professional Trade Services Save You Time and Money
Authentic Window Design is your trusted window partner and will support you and your clients every step of the way. Let our Professional Trade Services help you avoid expensive mistakes, keep your project on schedule and your customers satisfied.
Friendly, professional consultants will do your blueprint take offs and are happy to meet you in your office or our showroom.
We will come to your job site and help you verify your measurements before placing your order to avoid costly errors.
We will make sure windows and doors are installed properly through our Quality Assurance Program. Our Quality Assurance Program provides pre-installation training and assessment of the work before walls are closed. An experienced QAP technician will guide your installation team and explain any corrective measures needed to prevent future warranty and product performance issues.
We can Also Install For You
Authentic Window Design offers a Trade Installation Program where our veteran Marvin authorized installers work for you. Let us handle your windows and doors and take advantage of our exclusive Lifetime Installation Warranty. No more call backs!
Architectural Support Builder Support
Real Estate Professionals
We believe that by educating the real estate industry on the benefits of energy efficient, architecturally correct, quality windows, we can help you improve your clients' home value. In addition, you can add value to the services your offer by referring your customers to a trusted window and door company. Our Lifetime Installation Warranty and fine products enhance your reputation.