A revolutionary system of windows, doors and options that enables builders and architects to achieve their vision with pure modern design aesthetics and category leading performance.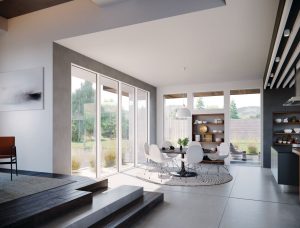 MODERN Performance
Marvin MODERN windows and doors features category leading structural and thermal performance. A proprietary high-density fiberglass frame and unique construction provides superior strength without compromising thermal performance. How well a window insulates is measured by its rate of heat transfer, or the U Factor. The U Factor of Marvin MODERN's standard product surpasses the U Factor of other window manufacturer's standard offerings.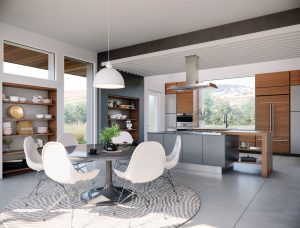 MODERN Aesthetics
Marvin MODERN provides greater consistency in sightlines than the competitor's contemporary windows. The flow of natural light is enhanced due to minimal distractions. The innovative system allows components to easily and consistently be mulled together, maintaining narrow sightlines. Combined with insulated glass (dual or tri-pane), Marvin MODERN delivers rigid, durable large glass for beautiful views. Marvin MODERN windows and doors are available in ebony, bronze, gunmetal, stone white and silver/clear finishes.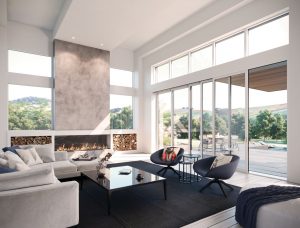 MODERN Multi-Slide Door
The Marvin MODERN multi-slide door is made from a single piece of high-density fiberglass to maintain thermal efficiency. This solid design and structure allows for bigger and better views because it is unlikely to twist or warp. Other manufacturers have thermally broken structures that cannot compete with the single-body construction of Marvin MODERN. The multi-slide door is offered in bi-parting or uni-directional configurations.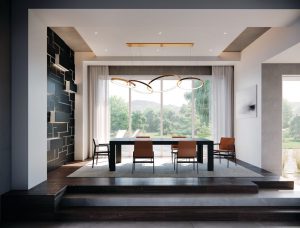 MODERN Direct Glaze Window
MODERN Direct Glaze Windows are available in various sizes and shapes to achieve maximum views. Find the option that is ideal for any project.