Selecting Windows: Which Window Product Is Best For Me?
Super IS Department
27 Sep, 2012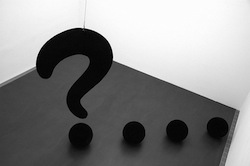 In the process of selecting windows you can encounter many products. To help narrow down the choices, consider these window products that offer various advantages and characteristics.
You may not need to completely replace your windows. Marvin Windows and Doors offer alternatives to full-frame replacement. Marvin Tilt-Pac Double Hung replaces just the parts of a window that slide up and down, renewing their efficiency and allowing you to give your windows a little facelift with new options, wood species, hardware and more.
If you have little time for window maintenance, Marvin's aluminum clad exteriors are an excellent solution. Available in 19 colors, they have an extremely rugged, chalk- and fade-resistant finish that meets the industry's highest standard for durability.
If your home is an homage to the beauty of wood, Marvin windows offer many choices, so you can choose just the species that suits your style including Pine, Douglas Fir, White Oak, Cherry, Maple, Black Walnut, and Western Red Cedar – all responsibly harvested and crafted with the expertise that 100 years of window making experience can bring.
If leading technology is more your style, consider Integrity and Infinity windows – made with Ultrex, the advanced fiberglass that outperforms and outlasts all other window materials in virtually every way. They're made to look like fine architectural windows, are strong as steel, include Marvin's super tough acrylic finish for color choices that last decades, all with little or no maintenance required.
Photo Credit: Stefan Baudy via Flickr
Leave a Reply
You must be logged in to post a comment.