How Do I Pick Between Different Types Of Windows?
Super IS Department
18 Sep, 2012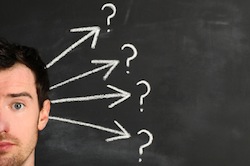 There are many different types of windows and the thought of having to choose can be a bit intimidating. After all, you're considering a substantial investment in your home and you won't want to change the windows again anytime soon.
Marvin Windows and Doors are made-to-order in virtually any shape or size you can imagine. And they can be detailed with scores of options and features. But Marvin windows include another ingredient that ensures you'll get just the right windows, and that's a Marvin retailer such as Authentic Window Design (AWD).
The experts at AWD have made a career out of guiding customers through the window selection process and making use of Marvin's powerful customization possibilities. They can help you choose between different types of windows find the right shape and size windows, choose interior wood species, exterior cladding options, hardware, divider and grille options, or just about anything you can think of to make your new windows all your own.
Then AWD follows through with the technical acumen it takes to order your windows and doors, and installs them using up-to-the-minute techniques, completing the project beautifully and successfully. In fact AWD stands behind their services with a lifetime installation warranty.
If you're interested in shopping for new windows, start out with a visit to AWD's Marvin Design Gallery. You'll see many different types of windows on display, a sampling that only scratches the surface of what is possible for your home with Marvin.
Leave a Reply
You must be logged in to post a comment.