Installing Sliding Doors In Your Home: 5 Key Benefits
Super IS Department
04 Jan, 2013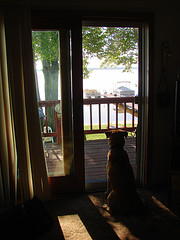 A great way to brighten a room, improve traffic flow or open up a patio is by installing sliding doors. Here's a look at 5 benefits.
Sunlight – Replacing a smaller door or a window with a sliding door will let the sun in. What's more, with a screen, you'll enjoy quite a nice breeze, too.
Space – If you currently have hinged doors, they occupy space when open. A slider can help you make the most of a porch or patio by eliminating the door swing.
Connecting with the outdoors – If you want to keep an eye on the yard, keep connected with the pool area, or entertain in an outdoor kitchen area, a slider creates an open feel, joining those two areas seamlessly.
Security – If you have an old sliding door, a window or a hinged door, they may not have multipoint locking. However, newer, better quality sliders are equipped with locks that engage in several places, plus you can add a foot bolt, that provides even more security. Ask for tempered safety glass, one that's designed for use in doors. It's added for safety, but can also prevent intruders from breaking in.
Views – if you like what you see when you look out the window, a sliding door will allow you to enjoy it on a grander scale. You can enjoy a floor-to-ceiling view by installing sliding doors.
Photo Credit: krossbow via Flickr
Leave a Reply
You must be logged in to post a comment.