5 Keys To Remember When Choosing Windows
Super IS Department
16 Aug, 2012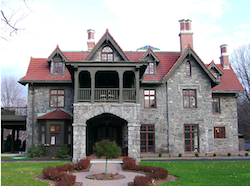 Besides the time and effort it takes for choosing windows– shopping, buying, and installing- you want to be sure they are a worthwhile investment in the long run. You see window ads in the mail, on TV and on the Internet, but what do you really need to know to make sure you buy the right ones? Here are five tips to help make the project a success.
Check the Energy Efficiency Label! Chances are your windows are 10 years old, or older, so replacing them will almost surely have an impact on your home's energy efficiency. But how do you know they are truly energy efficient and will make a noticable difference on energy bills? Windows are rated by the NFRC, the National Fenestration Rating Council. They provide a certification label on the upper left side of windows to objectively verify its energy efficiency. Ask your window retailer if their windows carry this label and what each number means.
You may not need total replacement! There are affordable alternatives to complete window replacement. For example, sash replacements upgrade just the moving parts of windows, without having to remove the entire frame. A window specialist can tell you if your home is right for this type of replacement.
Not every window is right for every climate! The effects of the sun's rays can heat up your rooms, affecting your heating and cooling bills. Modern windows are designed to block solar heat in summer while allowing it in during cooler months. Window experts can help you strike the perfect balance between how much solar heat is allow through and how much is blocked.
Not all window frame materials are equal! Vinyl, wood, aluminum and fiberglass – these are the four most commonly found window frame materials. Each type has its good qualities, but some have more pros than cons such as fiberglass. And don't overlook wood, it's still one of the best insulating window materials.
How can you recognize a quality retailer? You are putting a degree of trust in the brand of windows you buy and the organization selling, installing and servicing them. Two of the best ways to be sure you will be happy in the long run are finding out how long a window company has been in business and what kinds of warranties they offer on both the windows and the labor. Believe it or not, there are brands that carry a lifetime warranty, and a handful of true professionals who will back their installation for a lifetime, too.
Choosing windows for your home does not have to be a daunting task. Take these considerations with you when you are shopping around!
Leave a Reply
You must be logged in to post a comment.