3 Window Types To Enhance Curb Appeal
Super IS Department
06 Sep, 2012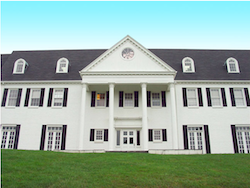 Curb appeal is that first impression people get of your home, whether it's a home buyer, arriving guests, your neighbors, or just someone driving by. Put yourself in their shoes. Take a look from across the street, or drive by from both directions and really study your at your home. Some of the first things you'll notice are your lawn and/or landscaping, siding, front door, roof, paved areas, and of course, your windows. Are those window types doing anything to improve the impression your home makes?
Are your current windows the right color and look for your home? Do they add to or detract from the overall appearance? If you're starting to come to the conclusion that new windows could be a good choice to improve the curb appeal, consider a quality window brand like Marvin.
Marvin offers aluminum clad windows in a rainbow of 19 colors, a palette that's sure to hold the right color for you. They can match your existing windows, enhancing the current look and feel, or help you create an entirely look for your home.
Beyond making the windows beautiful, Marvin also makes casings, also known as moldings or trims, to frame the windows and accentuate their finely crafted lines. Also available in the same rugged, beautiful cladding finishes, they never need painting, resist dents and weather extremes and stay beautiful for decades.
Another consideration besides changing the color of your windows with cladding is adding a bay or bow window. Bay windows are usually made up of three window units arranged in an angle, while bows are a set of three or more windows arranged to arc out from a wall of your home. They can add a dramatic feature and give your home a high end, architectural style.
If your home's windows were previously replaced with lower-cost vinyl replacements, consider Marvin's Integrity or Infinity replacement windows. Made from a remarkable fiberglass that outperforms all other window materials, they're design includes a craftsman-like look because they're made with over 100 years of window expertise. They'll match all the practical aspects of less expensive replacement windows, with added beauty and quality.
Visit your local Marvin Design Gallery, at Authentic Window Design, and then step back and look at your home from an "outsider's" point of view. Armed with the variety of beautiful window types you'll see at AWD, you'll be one step closer to enhancing your home's curb appeal.
Leave a Reply
You must be logged in to post a comment.