Window Sizes: How Do I Know If My New Windows Are The Right Size?
Super IS Department
21 Aug, 2012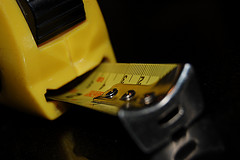 Some brands of windows, especially vinyl and aluminum, are made in popular sizes and shapes and pulled from a warehouse to fulfill orders. Often times if these window sizes do not fit exactly, installers resort to altering the opening of the home to make them fit. This process can have some disadvantages. In particular, it can compromise energy efficiency and the window's ability to keep out driving rain, moisture, wind, and temperature extremes.
Working with Authentic Window Design, you can be sure your windows will be made to the correct size for each opening in your home. After working in the window business for their entire career, the owners and window experts at AWD have focused on selling the one brand of windows that consistently satisfied and even wowed their customers. That brand is Marvin Windows and Doors. This unique, industry leading brand is made to order, and is sold only by window specialists such as AWD. Their training, experience and knowledge of designing and installing Marvin windows for home like yours is second to none. In fact, they back their work with a lifetime warranty.
Once you've selected the types of windows and settled on the features, options, finishes and hardware, AWD's team comes to your home and takes exacting measurements, ensuring your window sizes are correct. They create a plan and order your windows, and upon delivery, install them using the state-of-the-art methods that ensure their success, beauty and energy efficiency for decades.
Photo Credit: jkfid via Flickr
Leave a Reply
You must be logged in to post a comment.