What Are The Advantages of Aluminum Clad Windows?
authenticwindow_admin
30 Aug, 2012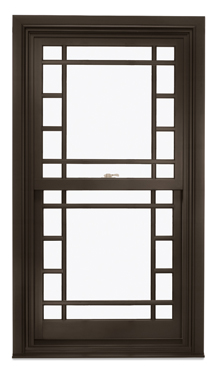 Seeking a low maintenance yet beautiful window? Aluminum may not be your first consideration, but think again. Marvin's aluminum cladding is a best-in-class solution for window exteriors that demand little or no attention and will not make you compromise on aesthetics.
Old fashioned roll-form aluminum windows were made from material with the thickness of a soda can. While they were sturdy, they were often known to pit as they lacked a protective finish, and were not designed for beauty. Marvin revolutionized the use of aluminum as a window material, creating a product that's good enough for high rise buildings where exterior maintenance is undertaken as infrequently as possible – decades apart if possible.
Marvin's cladding is roughly the thickness of a quarter (a twenty-five cent coin, that is), for superior resistance to denting and warping. It's extruded in beautiful profiles that resemble finely crafted wood windows for stunning results whether your needs are historic restoration or a clean, contemporary style.
Marvin's finish exceeds the highest industry standard for resistance to chalking and fading. While 0.9 mil is an acceptable industry standard for the thickness of an window finish, Marvin's finish is 25% thicker. At 1.2 mil, this coating meets the AAMA 2605-11 standard for extruded aluminum. The results are rich colors that stay beautiful for decades.
Leave a Reply
You must be logged in to post a comment.