What Are The Advantages of Aluminum Clad Windows?
Super IS Department
24 May, 2021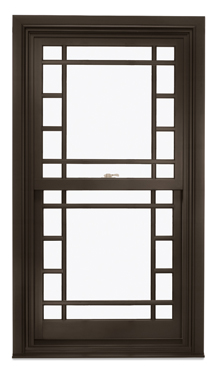 Aluminum clad windows have been a favorite of window replacement and installation professionals for decades, and remains a popular window option. Aluminum cladding is ideal in harsh weather environments, like the northeast where homes are subjected to nor'easters, blizzards and driving rain. These windows are highly resistant to dents. But besides being strong, durable and energy efficient, these windows are beautiful and offer numerous design options.
What is aluminum cladding?
Simply put, aluminum clad windows are wood windows or doors with a protective exterior layer of aluminum 'wrapped' around the sash and frame. The cladding is durable and requires very little maintenance, other than occasional cleaning. The exterior resists the elements of Mother Nature while the interior is beautiful wood that can be stained or painted to match the décor of your home.
The Story of Aluminum Cladding
Old fashioned roll-form aluminum windows were made from material with the thickness of a soda can. While they were relatively sturdy, they were subject to fading, chalking (the white dust that appears on window sills due to the deterioration of the paint) and dents. Over the years, aluminum cladding has come a long way. In fact, Marvin windows revolutionized the use of aluminum as a window material with an extruded aluminum cladding that is the thickness of a quarter (a twenty-five cent coin, that is). Extruded means an ingot, or bar of aluminum, is almost sliced and put through a shaper to create a piece of material for building, as opposed to melting the aluminum down to a liquid. Marvin's exterior finish exceeds AAMA (American Architectural Manufacturers Association) standards to ensure windows retain their beauty for decades. Needless to say, AWD Authentic Window Design is proud to offer Marvin replacement windows.
Aluminum Clad Design Options
Choose from double hung, casements, awning, picture and glider windows to meet your design requirements. Numerous wood species are available for an elegant look on the interior, including Pine, Cherry, Mahogany, Douglas Fir, Oak and more. Complement your aluminum clad windows with hardware (latches, cranks or handles) for the ultimate design statement.
Learn more about your aluminum clad window and doors options at AWD. AWD is Westchester's resource for quality replacement windows and doors, and we back out work with a Lifetime Installation Warranty.
Leave a Reply
You must be logged in to post a comment.