Understanding Tempered Glass
Super IS Department
18 Jun, 2021
Comments Off

on Understanding Tempered Glass
Needless to say, glass is the essential component of windows. Much consideration is given to the window style, material and even the aesthetics. But often, the type of glass in your window or sliding glass door is overlooked, especially when it comes to when to use tempered glass. AWD Authentic Window Design is here to help guide you through the door and window replacement process, and answer any questions you have about tempered glass.
What is Tempered Glass?
Tempered Glass is a form of safety glass. Glass can be considered safety glass based on its thickness and strength, but they will still break in harmful, large sharp shards. Tempered glass is almost 5 times stronger than regular standard glass, and is highly durable. However, it can still break, and if it does, it is specially designed to shatter into small round pieces that are much less harmful. These pieces are much safer and easier to clean up as well. A complex process of heating and cooling the glass during the production process provides this property if it breaks.
When and Where to Use Tempered Glass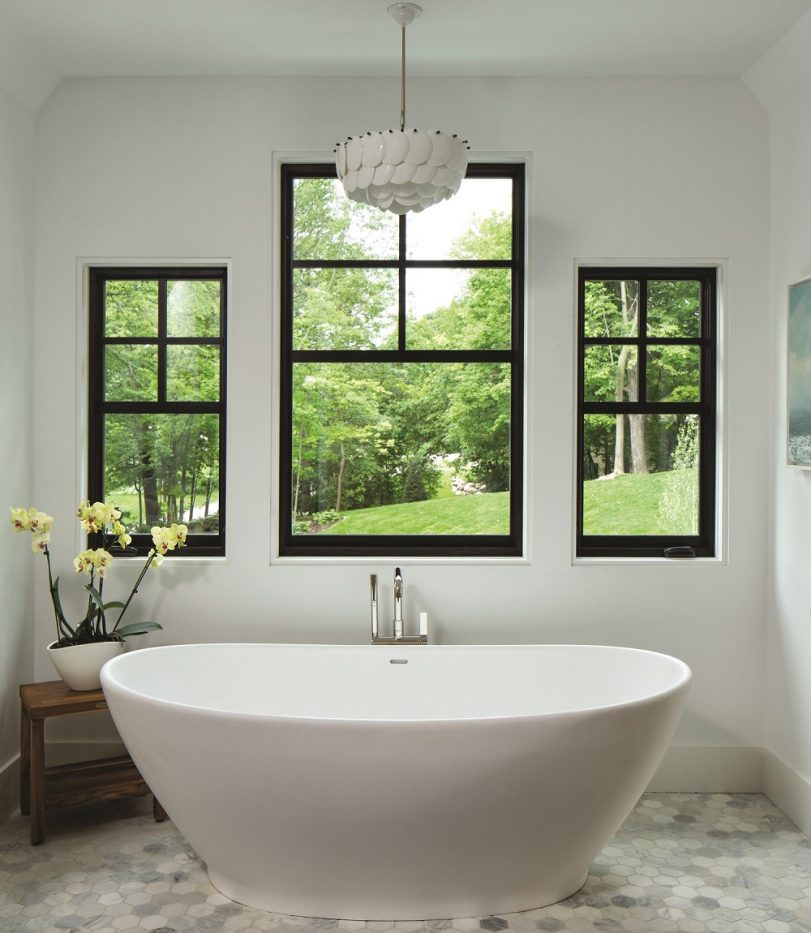 Due to the durability and safety of tempered glass, it is often used in car windshields, glass table tops, shower doors and the screens on smart phones.  When it comes to using tempered glass in the windows and doors of your home, AWD can help you understand your local building codes.  Often, tempered glass is required if the window is in a certain distance of a swinging hinged door, bath tub, shower area or a walkway.  If the window is near a pool area, you may also be required to use tempered glass.  You may choose to have tempered glass in the window based on the location in your yard.  If children will be playing ball or the window is in an area that may be prone to flying debris, you may opt to install windows and doors with tempered glass.  There is a slightly increased cost to invest in safety and choose replacement windows with tempered glass.  Doors, regardless of the size or style, are required to have tempered glass.  Hinged, swinging, bi-fold glass doors all fall into this category.
AWD and Tempered Glass
If you are considering a door or window replacement project, the consultative team at AWD is available to answer all your questions about tempered glass, help you choose the windows and doors that are best for your project, and provide professional installation.  Plus, AWD's work is backed by a Lifetime Installation Warranty.  Contact us when your are ready to get started.