I want to replace my windows. Now what?
Super IS Department
20 Apr, 2021
Comments Off

on I want to replace my windows. Now what?
As a homeowner, knowing what to expect when it comes to window replacement is half the battle. Buying new windows and doors is not something you do every day. In fact, when you choose premium windows and doors, it's something you will probably only have to do once. This is where AWD Authentic Window Design comes in. We will help guide you through the window and door buying process so you can make all the decisions based on what's comfortable for you.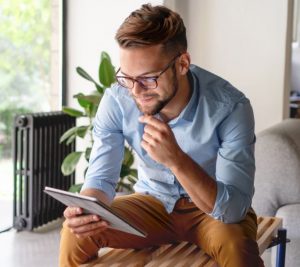 6 steps to new windows.
Step 1. Plan Your Replacement Budget & Strategy.
You've seen the signs, you know it's time to replace, but that doesn't mean you have to do it all at once. Start by replacing the windows in heavy-trafficked rooms or problematic windows first and work out from there. Plan your replacement strategy based on your budget.
Step 2. Do Your Homework.
You've visited the AWD website, so you've already begun. When it comes to windows, you get what you pay for. There are a handful of other manufacturers offering "huge discounts" and low prices for basic vinyl windows. Remember, with quality windows from AWD, you will not need to go through another window replacement and we offer a lifetime installation guarantee.
Step 3. Determine the Window That is Right for You.
The main difference between window brands is the materials. Don't get hung up on aesthetics (all brands will have double-hungs, casements, and other windows that can be customized to your desired size, color and style) so start your research with Performance. Performance is indicative of what the window is made of. And those materials are a direct factor in cost and durability (how long they will last). It is in this stage that you will want to visit the AWD showroom or schedule a no-obligation in-home consultation.
Step 4. Define the Details.
Finalize the product, brand and features you want, and review your estimate from an AWD expert. Sign the contract, we will get your order placed and plan an installation date.
Step 5. Install.
Your windows are here and now you are ready for installation. A good window is only as good as the installer. AWD's installers are professionally trained and we offer a lifetime installation warranty. Read what our satisfied customers say.
Step 6. Enjoy
Whether you replace a few windows or your whole house, new windows and doors are one of the smartest investments you can make for your home. So sit back, relax and enjoy.
When you are ready to speak with an AWD window replacement expert, we'll be one click or call away. Feel free to ask any questions you may have about windows, options or the installation process. Stop by our showroom or call at your convenience.