Brighten Up Your Home With These Window Design Tips!
Super IS Department
01 Nov, 2012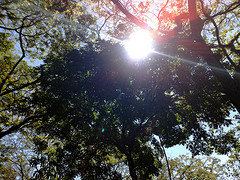 As you plan your window project, working with a brand such as Marvin will give you the ability to design your own custom windows. The possibilities are myriad, so start with these window design tips that can brighten your home.
Transoms – this is usually a fixed or hopper window (one that tilts open at the top) that is placed over a door, a picture window or a multi-window unit. It can allow light in over a doorway or expand the daylight opening of an existing window.
Side lites – you can add operating or fixed windows are either side of a picture window or a door. If privacy is a concern, the side lites can be made with one of many glass choices that obscure the view while allowing in daylight.
Round tops – another way to increase glass area to brighten a room, a round top window does so with an elegant curve. Marvin offers many choices of round top shapes and window types.
Feature windows – often formed from multi-window units, feature windows can take up an entire wall, or even be a virtual wall of windows. Walls of windows are a growing trend in window design and the ultimate way to let in the light.
Besides windows, consider patio doors and French doors to replace solid, opaque doors for new views to the outdoors and sun-drenched interiors.
Photo Credit: Sun coming through tree
Leave a Reply
You must be logged in to post a comment.