5 Signs It's Time To Consider New Home Windows
Super IS Department
11 Sep, 2012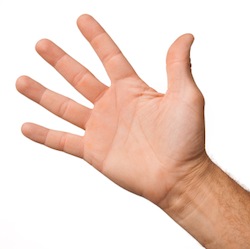 Investing in replacement windows can realize many benefits to your home and the way you live, but how do you know when it's time to get new home windows?
Drafts and Air Leaks
Anyone who has lived with drafty old windows has seen the signs on windier days – a big gust hits the house and the curtains move visibly. On colder days, your rooms have a chill that won't go away, even with the thermostat cranked. Besides being uncomfortable, this air leakage means you are loosing heat that you've paid valuable money to generate. And the reverse is true in the summer, you are loosing the air conditioning you pay handsomely to cool your home. New windows will seal out the temperature extremes.
Signs of Moisture
Do the trim or walls below or around your windows show signs of moisture? This may be the sign of a serious problem. Water infiltration, however small or slow, can damage the structural parts of your home, leading to the need for costly carpentry repairs. Moisture in walls can also lead to mold problems, some of which can pose tangible health risks. Professional window installers can correct these problems, properly managing the channeling of water away from the interior of your home.
Cannot Open or Close Windows
The inability to open or close your windows is serious. In the event of a fire that blocks your doors, your windows may be the escape route to safety. The ability to ventilate and bring fresh air into your home can improve air quality.
Fogging Between Panes
Besides spoiling the view, foggy moisture between the panes of glass is a sign that you should consider new home windows. The moisture means the seal between the panes of glass has failed, compromising the ability of the glass to insulate your rooms from outdoor temperature extremes.
Leave a Reply
You must be logged in to post a comment.