5 Practices To Avoid When Replacing Windows and Doors
Super IS Department
22 Oct, 2021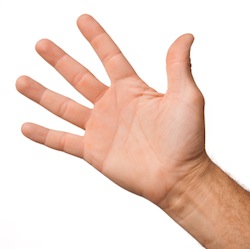 Replacing windows and doors can be a major decision, and you can often look for the features and style you want. There are also potential pitfalls or obstacles you should avoid to ensure your project is a success. Consider the following items and think about how they could impact your project, and be sure to ask questions or conduct further research to make sure you have all the facts.
Unfamiliar Window Brands or Companies
Avoid newcomers or brands you are unfamiliar with.  Why gamble on a brand that is new when you can choose a trusted brand with a long-standing reputation of producing windows at scale that are installed regularly in homes?  Check the online reviews and reputation of both your installer and window brand.  Choose a company with a track record of success.  A low-cost handyman may not be in business long term and be there for you if there is an issue.  Check the brand you choose and understand its quality.  The installation is as important, if not more so, than the product.  An improperly installed window will not be energy efficient and can experience operational issues sooner than expected.
2. Vague Warranties
Understand completely how your new windows or doors are covered and for how long.  The length of coverage often varies between glass, non-glass components, hardware, finish and manufacturer defects.  Understand coverage on the product compared to the installation warranty provided.  For example, you can feel confident with AWD's Lifetime Installation Warranty to ensure our work is of the highest quality.
3. High Pressure Salesmen and Discounts
Not taking advantage of an opportunity to save money sounds counterproductive, but you could end up saving more in the long run.  When a window salesman drops his price by a significant amount, it makes you wonder why the windows and doors were so over priced in the first place.  Can you trust someone who would play these games with you?  Overpriced, low quality windows may need to be replaced again in 10 years or less.  As with everything, you get what you pay for.  Are you being offered an "act now' limited time offer that must be agreed upon today?  Is the salesman running to his car to call his manager to get a price?  He should be the authority and know what he is offering.  Speak with a window consultant from AWD to understand your options, the choices available to you, and fell free to ask questions so you can make a decision you will be with happy with for years to come.
4. No Showroom or Samples
Avoid not being able to touch and experience a product sample.  Ideally, your window replacement contractor will have a showroom or a window sample to show you at the consultation.  Visit the showroom for a hands on experience with how the window or door operates.  Make sure it is easy to open and the hardware feels durable, especially if it is a door.  Make sure the material feels durable and the real-life color is what you are looking for.  You deserve the opportunity to examine the product before installation.  After all, these windows will be in your home for a long time.  If your contractor does not have a showroom, at least make the effort to visit the product somewhere else or have the contractor suggest a way for you to see the window or door.
5. Blind Acceptance
Understand what you are getting into.  There is a lot of information available on the internet (both accurate and flawed) plus numerous claims made by installers and window manufacturers.  If something is unclear or suspicious, do not be afraid to ask questions.  Trust your instincts.  A consultative window expert will take the time to answer any questions you have, explain options and compare features of various windows.  Knowledge is power.
Trust the Door and Window Replacement Experts at AWD
Contact us when considering your next window or door project.  AWD has been serving the tri-state area since 1996 with a reputation built on word of mouth, recommendations and 5-star reviews.  Our work is backed by a Lifetime Installation Warranty.  We invite you to visit our showroom to discuss your project (replacement, remodel or new construction) and speak with one of our window consultants.  You will not find high-pressure salesmen at AWD.  Our project managers live in our service area and take pride in being the window replacement authority in Westchester.  Our commitment to premium quality products, top notch installation and customer satisfaction shows why we are truly –– authentic.
Leave a Reply
You must be logged in to post a comment.