5 Practices To Avoid When Choosing Windows
authenticwindow_admin
02 Oct, 2012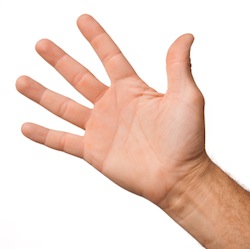 Here are five things to avoid when you are choosing windows for your home.
Avoid choosing strictly by the lowest price – it is really true that you get what you pay for. When the window decision comes down to how little the it costs per opening, you may not get the satisfaction and results you hoped for. Very inexpensive windows have been engineered to minimal standards, and will not include the materials and construction and meet the energy efficiency and other performance levels you'll get with better windows. Windows should last 10-20 years minimum. Will today's bargain stand the test of time?
Avoid choosing an unheard of brand name – There are many local window brands with ads that can sound promising. But does a local shop have the sophistication and ability to engineer and manufacture window products that compare equally with a larger national brand? Why take a chance when you can buy windows from a company that makes windows on a large scale, installed in homes everywhere? At Marvin, for example, windows are still made one at a time, to your specific order though it's on a national scale. That combination of experience, a proven successful product, and the attention to detail simply can't be beat.
Avoid choosing a brand without a solid warranty you can read online – If the windows you are considering are sold without a published warranty, you're taking some risks. In the end, your peace of mind and confidence rests on the idea that the company that makes your new windows will see through any issues that arise after installation. What's more, make sure the warranty covers labor. Often these are separate issues for window retailers.
Avoid choosing a newcomer to windows – Why gamble on a brand that's new to the business when you can work with a company like Marvin who's been in the industry for over 100 years. That kind of know how, experience and lasting success is a sure sign of a high quality product.
Avoid choosing a company without a physical presence in your community and online – Marvin windows are sold by local dealer who have made a career selling and installing windows and doors. Besides expertise in the best installation methods, they have a passion for architecture and aesthetics. Not only can you expect lasting results, but ones that will beautify your home and enhance its value.
Leave a Reply
You must be logged in to post a comment.