3 Things You Need To Know About The Warranty On Replacement Windows
Super IS Department
10 Jul, 2012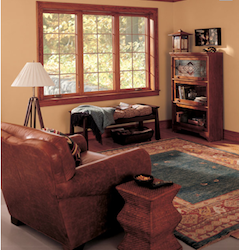 The decision to invest in replacement windowsis one you'll live with for a long time. The warranty is the peace of mind that you deserve when you undertake this decision.
Some window companies may offer an impressive guarantees, such as a lifetime warranty, but if they are not in business down the road when problems crop up, you may have little or no recourse. Dealing with a national window brand, from a company with a decades or even a century of presence in the industry is ideal. Only a handful of businesses qualify.
Not all warranties cover labor. Get a copy of the warranty from the dealer or online, and if installation labor is not mentioned, or specifically excluded, ask if there is additional coverage. A local company that installs a national brand should back their work with their own, additional warranty.
Improper installation can void the warranty. For example, installing your own windows yourself may void the warranty. Some companies specify their windows must be professionally installed. They may also have specific standards that detail how the installation should be done, as improper installation is often the source of major warranty claims. Your window retailer should be well versed in and practice the proper methods of installation that meet with the warranty terms. Even better, these practices will ensure your window replacement project is a long term success.
Leave a Reply
You must be logged in to post a comment.