The Comfort and Benefits of Retractable Screens
Super IS Department
10 May, 2021
Comments Off

on The Comfort and Benefits of Retractable Screens
It's the time of year in the northeast when the weather is getting warmer and you're beginning to open those windows and doors to enjoy the fresh air after a long winter. A great way to make the most of the nice weather and to expand your living space is with retractable screens. AWD in Elmsford, New York proudly offers Phantom Screens, the leading retractable screen provider in North America.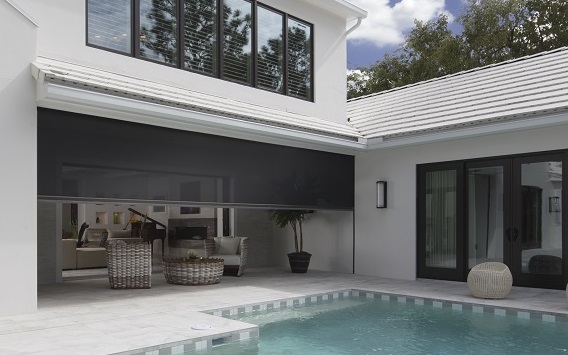 Where to Use Phantom Retractable Screens
Consider replacing your existing screens with functional retractable screens. These screens can provide insect protection, temperature control, solar shading and enhanced privacy, but best of all is that they retract completely out of sight when not in use. Phantom Screens can be added to your existing windows or doors, or be included in remodels and new construction. Utilize these shades on your windows (including double hung, sliding, awning, casement or tilt & turn) for a gentle breeze when you want it and retract them when you don't need the window open. Retractable screens open up your living space and are suitable for sliding glass doors, hinged out-swing or in-swing doors, multi-panel large doors and double French doors. Retract the screens during entertaining for easy travel for guests in and out of your home.
Retractable Screen Options
Phantom Screens are designed to complement the architecture of your home. They are available in custom colors and finishes with various installation options to meet your style, with manual or motorized operation. Screens can even be installed on arched openings. Choose from over 30 types of polyester or PVC coated fiberglass mesh in different colors, weaves and transparency.
Maintenance for Your Phantom Screens
Enjoy your Phantom Screens year round. Retract them completely in the winter and rainy season for a pure view, and open them for views in the summer with no bugs. Your screens are expected to last many years with minimal maintenance. Simply use mild detergent and water to wipe them off in the spring before using them. Assuming you would keep them retracted throughout the colder months, clean them again before retracting them to remove dirt and dust particles. The screens will be protected in their housings for those months. You can always wash them as needed.
There are many features and design options available from Phantom Screens. If you are considering a remodel or would like to replace your existing screens with retractable screens, contact an AWD expert to learn more and answer any questions you have.