About Bay and Bow Windows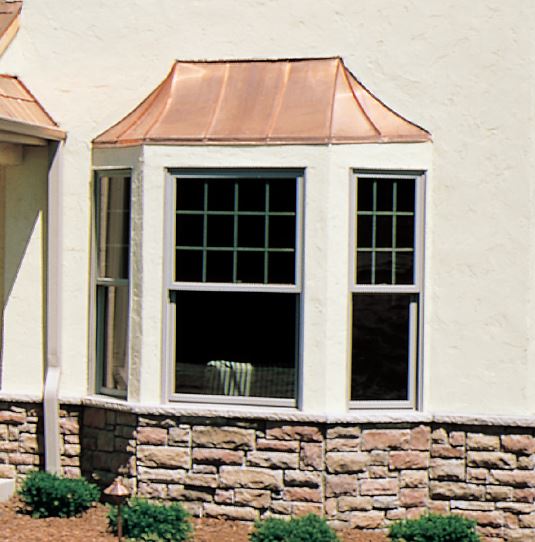 About Bay and Bow Windows
Consisting of either 3 (Bay) windows or 4 or more (Bow) windows that extend from an exterior wall, these windows truly expand your living space. The individual windows can open and close or can remain fixed. Benches can be added to allow for storage and a cozy spot for you and a pet to enjoy the view. The style of these windows offers the perception of a larger room without actually increasing a home's square footage.
Bay and Bow Window Variations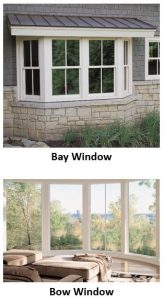 Bay Windows. These windows are commonly made up of a larger center picture window flanked by two double hung windows, but you can choose combinations that include crank out casement windows. Add a comfortable bench or sill for plants.
Bow Windows. These windows extend beyond the wall like a bay window, but the series of four or more windows are positioned to create a curved appearance. For a truly dynamic look, choose floor-to-ceiling windows in a bow configuration to add depth and provide an abundance of natural sunlight. Bow windows genuinely open up a view.
Contact an AWD – Authentic Window Design replacement expert to learn more
.
Bay and Bow Window Features
Choose fixed casements, double hung or crank out windows to match your style
Select three, four, five or more windows for your space
Many size options available
Choose different interior and exterior colors to match your home's décor
Hardware design options in the color you want
Dual pane or triple pane glass options