The Ultrex® Advantage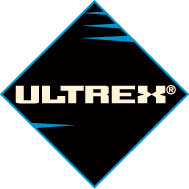 At 8 times stronger than vinyl and 9 times less likely to expand and contract, Ultrex is virtually indestructible and highly stable. The pultrusion process produces a fiberglass material with strength equivalent to steel making anything from hail to a stray baseball seem like child's play.
Because Ultrex is 833% less susceptible to expanding and contracting than vinyl, window and doors frames won't distort, crack, or warp. This keeps the seals between insulating panes of glass intact, preventing the fogging and water vapor you can get with old replacement windows. This stability keeps your windows opening and closing properly and looking beautiful, as well.
To protect and beautify Ultrex®, it's given a patented finish that's 3 times thicker than competitors. It resists scratching, UV fading, and dings like a champ – even in dark, rich colors. All this means that without painting or maintenance, your windows and doors stay beautiful and worry free for decades to come.