Customized Windows: How Authentic Window Design Can Help
authenticwindow_admin
16 Oct, 2012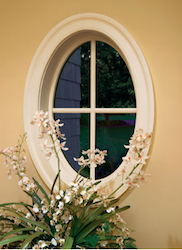 Customized windows have functional benefits, and they can be made specifically to your sense of style. You don't have to be a window expert to plan and design the customized windows for your home. Authentic Window Design (AWD) specializes in selling and installing Marvin, the leading brand of made-to-order windows and doors with a 100 year history of beauty, innovation and durability. The owners of AWD have made a career out of helping customer find the right windows and installing them to their lasting satisfaction. Over the years, they learned that the most rewarding results came with Marvin, which is why they decided to sell and install Marvin exclusively.
A visit to AWD's Marvin Design Gallery will help you quickly get acquainted with the quality feel and beauty Marvin offers you. AWD's friendly, knowledgeable consultants will guide you through the process of choosing from Marvin's virtually unlimited combination of shapes, styles, feature, options and details that will give you truly customized windows. Next, AWD will take measurements of the openings in your home, and order your windows. Upon arrival, they'll arrange for installation, done with state of the art techniques. And the AWD story doesn't end there. We stand behind our installation with a lifetime warranty to give you lasting peace of mind for decades to come.
Leave a Reply
You must be logged in to post a comment.